1 tag
What Pope Benedict XVI shares with his notorious...
(RNS) You won't find many Catholic churches named after Pope Benedict IX.  He was a puppet pope, installed by his powerful family at a time when rival clans ruled Rome. The young man seemed uninterested in religious life, rushing through ordination only after his election to the Throne of St. Peter in 1032. Benedict IX squandered the papacy's moral and financial riches in bordellos and...
Antichrist Superstar: Why every era finds a new...
(RNS) Every age needs an Antichrist. Protestant Reformers picked the papacy as their embodiment of evil. American colonists chose King George III and some Cold War Christians suspected the Soviet Union was satanically led. Now, amid threats of Islamic terrorism, a nuclear-armed Iran and tumult across the Middle East, a growing group of American evangelicals say the Antichrist will be Muslim. ...
Obama's use of Scripture echoes Lincoln, King
(RNS) President Obama will publicly take the oath of office with Bibles once owned by his political heroes, Abraham Lincoln and the Rev. Martin Luther King Jr. Lincoln's Bible was well read, but cited cautiously. King's granted scriptural sanction to the civil rights movement. President Barack Obama looks at the portrait of Abraham Lincoln that hangs in the Oval Office. RNS photo by Pete...
With Petraeus, echoes of that other warrior David
(RNS) It's tempting to view the sex scandal surrounding retired Army Gen. David Petraeus through a religious lens. After all, most faiths forbid adultery, and even before his fall from grace, some Pentagon colleagues compared Petraeus to the biblical King David — another proud and powerful warrior. Show Caption Details The comparison seemed even more apt after the former four-star...
"America is different now, more so with every election cycle. Ronald Reagan won..."
– David Simon (via theatlantic)
Watch
Portlandia takes on meditation. 
"But then, across the room, I saw this beautiful guy with gorgeous flowing hair,..."
– Paul Rudnick: Married to Jesus : The New Yorker (via ayjay)
Five big questions about the 'Jesus' wife'...
(RNS) In a surprise announcement that seemed scripted by the novelist Dan Brown, a Harvard professor revealed an ancient scrap of papyrus on Tuesday (Sept. 18) that purports to refer to Jesus' wife. he so-called "Gospel of Jesus' Wife" presents a dialogue between Jesus and his disciples, said Karen King, a well-respected historian of early Christianity at Harvard...
#MuslimRage: The funniest responses to Newsweek's... →
"Part of the time sobriety left him so confused that he just lay on the couch and..."
– DT Max, Every Love Story is a Ghost Story (via thedependentclause)
Townsend Report: Finn conviction seen as... →
townsendreport: KANSAS CITY • Before a Mass started early Friday morning at St. Patrick Parish, the Rev. Justin Hoye pulled an elderly woman to the side and asked her to take her time when reading from St. Paul's letter to the Corinthians to the small congregation. Hoye planned to frame his homily from…
Is work a punishment from God?
(RNS) On the first Monday of September, America honors working stiffs by taking a paid day off. But does Labor Day celebrate an enterprise that God intended to be a punishment? In a recent New York Times essay on the frenetic hustle of modern life, humorist and author Tim Kreider took the Puritans and their infamous work ethic to task. They had turned toil into a virtue, he argued, whereas God...
Cooley Song →
Is skinny-dipping in the Sea of Galilee...
(RNS) A pack of lawmakers and Capitol Hill aides, including a nude congressman, took a booze-fueled, late-night swim in Israel's Sea of Galilee last summer, Politico reported on Sunday (Aug. 19). Which raises at least one question: Is skinny-dipping at the biblical site sacrilegious? Not really, Christian leaders and Holy Land experts said. "Conservative Christians, obviously, aren't for...
What do Sikhs believe about the afterlife? →
Ultra-Orthodox Jewish men offered blurry glasses... →
Hilarious.
You've Got to Walk That Lonesome Valley By...
MJH had more soul in his left thumb than most preachers got in their whole sermons
For Sikhs, turban is a proud symbol—and a target
(RNS) Law enforcement authorities don't know why suspected gunman Wade Michael Page burst into a Sikh temple in Oak Creek, Wis., on Sunday (Aug. 5) and opened fire, killing six before he was shot dead by the police. But many American Sikhs say they do know this: Their community has been targeted by a growing number of hate crimes since the 9/11 terrorist attacks. The New York-based Sikh...
Why did Snoop Dogg change his name when he became...
(RNS) Back in in 1993, Snoop Dogg scored a huge hit with the hip-hop anthem "What's My Name?" Announcing his conversion to Rastafarianism on Monday, the rapper unveiled a new answer to that lyrical question. "I want to bury Snoop Dogg and become Snoop Lion," he said at a press conference.  So, did the onetime gangsta rapper have to drop the "d-o-double-g" when he became a Rasta?...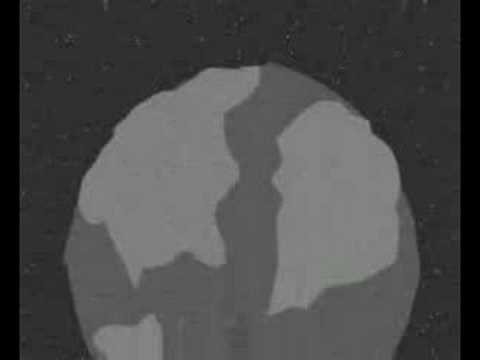 My God, no. I don't want my soul shipped to New... →
Coming soon to an Interwebs near you
(RNS) Religious groups have long vied for prime parcels of land, planting churches on town squares and monasteries amid isolated mountains. But now they're targeting real estate in a less tangible sphere: cyberspace. For the first time in its history, the international nonprofit that doles out generic Internet domain names such as ".com" and ".edu" will allow more specific web address...
The 'Refiner's Fire' of Mormon missions
(RNS) At age 19, Mitt Romney was a typical college student, schmoozing about politics, pulling pranks and sneaking away to see his girlfriend. Then he went on a 30-month Mormon mission in France. He returned to the U.S. in 1968 ready to start a family, steeped in his faith and eager for more responsibility in the Church of Jesus Christ of Latter-day Saints. "On a mission, your faith in Jesus...
Franciscan friars back American nuns in Vatican...
(RNS) The brothers have come to the sisters' defense. Leaders from seven Franciscan provinces in the U.S. publicly backed a group of American nuns on Thursday (June 7), calling a Vatican crackdown on the women "excessive." The Franciscan friars are believed to be the first Catholic religious order to voice support for the Leadership Conference of Women Religious since the Vatican announced a...
Paul Thomas Anderson's Newest Movie Is About ...... →
Paul Thomas Anderson is being very hush-hush about his latest movie, which has a $30 million budget. But the parallels to L. Ron Hubbard's bio are striking.
Watch
My buddy Matt Texter has some great old-time gospel tunes on this 8tracks mix. Definitely worth a listen or three. Echoes of Sunday Morning Vol. 6
Watch
If this video doesn't make your skin crawl, you just might be a snake handler. 
Mysterious Yoga Retreat in the Desert Ends in a... →
After having been expelled from a retreat in Arizona, Ian Thorson, was found dead in a cave nearby, and his wife, Christie McNally was found thirsty and delirious. Elephant Journal has more on this story. 
1 tag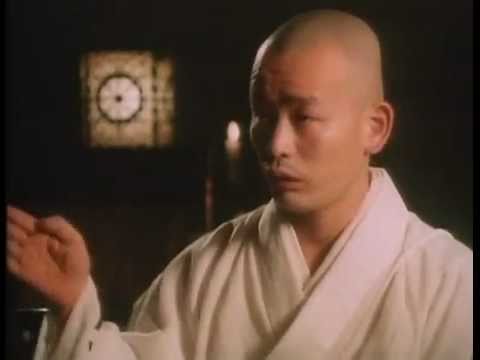 And They Shall Take Up Serpents
Great story by my buddy Bob Smietana on a new generation of snake handlers taking hold of an esoteric and dangerous tradition. 
Do arranged marriages last longer?
NEW YORK (RNS) Elke Thompson and Sam Quinn got engaged the old-fashioned way: their parents arranged it. Quinn, 23, a quiet engineering student from Springfield, Mo., wanted to settle down, and asked his parents to play matchmaker. Through church friends, they found Thompson, an apple-cheeked 17-year-old from Manhattan, Kan. "We spent one day together, and then his dad said, `Yes or no? We're...
What did Jesus do on Holy Saturday?
My article on a question whose answer is more complicated than it seems. (RNS) Every Christian knows the story: Jesus was crucified on Good Friday and rose from the dead on Easter Sunday. But what did he do on Saturday? That question has spurred centuries of debate, perplexed theologians as learned as St. Augustine and prodded some Protestants to advocate editing the Apostles' Creed, one...
I works here →